Men find the idea of beautiful women stripping clothes appealing even after they are married. After marriage, the adventurous feeling escalates the experience even more at the strip club. It is here that they get to lust over girls without cheating their wives. They get a chance to fulfill their sexual adventure without actually hurting their loved ones.
Some women in the society feel that erotic venues degrade them, while a few wives are happy because their husbands visit strip clubs now and then but don't cheat on them.
Over time, even a strong marriage relationship goes through a sexual toil. It is crucial to keep it ignited and what better place than Bucks Racks and Ribs. However, convincing her to visit a strip club can be hard. Deep down she desires to go but is nervous as the erotic venue is a public location.
Afraid of being judged
Your wife may shy away saying objecting that someone will see her there. Tell her how a person who is participating could judge you. It is a lame reason for not visiting a strip club. Thus, you can dampen this objection.
Let her know you enjoy it
Make known to her how much you will enjoy visiting the erotic venue with her. 'Good marriages = honesty + sacrifice'. Therefore even if she is not comfortable with the idea of going to a strip club, she will certainly agree because it means a lot to you. She can never refuse anything as she loves you….so the sacrifice!
Are you wondering why to convince your wife to visit the strip club with you? There are many of benefits to going together. Today, times have changed and even girls visit the erotic venues with their guys.
Couples benefit to visit strip club together 
It's 3-some foreplay, where no-touching is involved! Couples can enjoy a few arousal hours at a high-class venue filled with scantily-clad women dancing erotically. The old-fashioned speculation that respectable women cannot be seen at the strip club has vanished. Pole dancing is used as a form of exercise and even to spice up sex life with naughty striptease performance.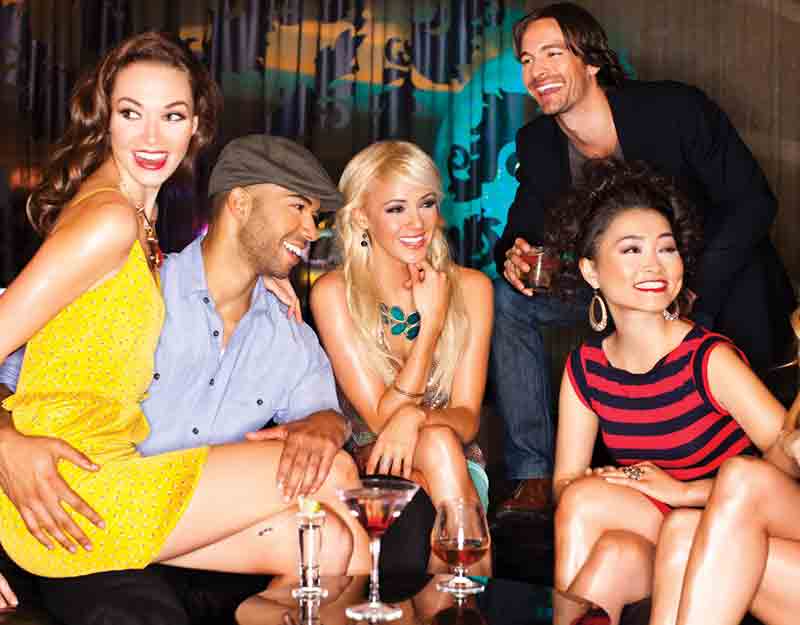 Couples can visit a strip club together and benefit from the erotic moves. 
Get sexually aroused without any effort, which can end up on an orgasmic note back home.
Strippers raise the temperature between them, which makes them feel closer, sexually. A great bonding experience!
Slight jealousy inspires her to outdo the stripper. An experience makes her feel sexier!
Inspiring moves can be added to a couple's bedroom actions.
Couples can relish third-party effects!